Meet Eliana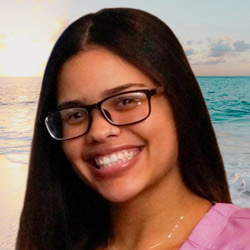 Chiropractic Assistant & X-ray Technician
At Baywest Medical, Eliana enjoys her dual roles and the responsibilities that go with them. As our X-ray technician, she takes images that help our chiropractors make proper diagnoses. As a chiropractic assistant, she also enjoys helping our chiropractors with various duties such as assisting patients with different therapies.
Friendly and outgoing, Eliana loves spending time with patients and seeks to do what's in their best interest at every visit.
Education
Eliana received certification in phlebotomy and an associate's degree in X-ray Tech from ATA Career College in 2018.
Outside the Practice
When she's not working, Eliana enjoys painting, going to the beach and spending time on Pinterest.
Contact our office today to schedule an appointment!

Eliana | Baywest Medical