Meet Erin Bolton, Functional Medicine Certified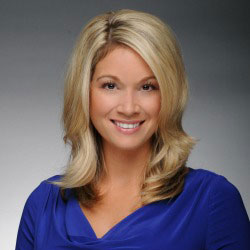 Erin Bolton is our Functional Medicine Specialist with over 8 years experience in Weight Loss, Hormones, and Nutrition. She is CEO of her own company at Evolution 4 Health at Lutz.
FirstLine Therapy
As of 2015, Erin Bolton obtained a certification in FirstLine Therapy. Erin specializes in personal lifestyle medicine involving changes such as healthy nutrition, nutritional protocols, exercise, and stress management.
As a FirstLine Therapy practitioner she helps patients on a daily basis to manage, reduce the risk of, and even reverse chronic illness.
Advanced Education
She is a graduate of Rutgers University (2005) and has studied weight loss, behavioral health, psychology, science and nutrition the majority of her career. She was also in charge of the fitness program during her military career of 10 years.
Additionally, Erin holds a Board Certification (2014) in Obesity and Weight Management by the American Academy of Anti-Aging Medicine.
Endless Passion for Optimal Living
Countless patients agree that they have never met anyone as passionate and knowledgeable as Erin to help guide them to optimal health and weight loss.
Here at Baywest, we will get to root of your obesity or the reasons why you aren't feeling well and treat it once and for all. We will spend time with you, listen to your needs and strive to give you the freedom to live optimally.
Contact Baywest Medical today to get started!
CONTACT US »

Nutrition Weight Loss Counselor Erin Bolton | Baywest Medical