Meet The Team at Baywest Medical
in New Port Richey
Get to Know Us
Our New Port Richey team has worked together side by side for many years. We also encourage you to meet our Largo team.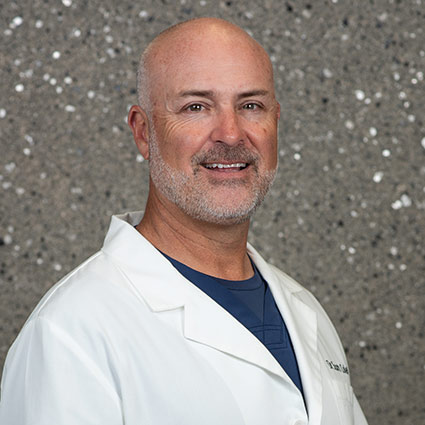 Dr. Scott Coletti, Chiropractor
All of the kids on the baseball team, including Dr. Scott Coletti got adjusted and looked up to the chiropractor. This experience gave him a firm foundation of chiropractic care and intrigued him to learn more.
Growing up with a mentality of healing naturally, Dr. Coletti rarely took medications. He believed that when it came to health, less was more. This philosophy aligned with chiropractic care as a means of natural healing without the use of drugs or surgery.
Once he graduated with his undergraduate degree, he called a friend who was a few years older that was in chiropractic college. After talking to him, he gravitated toward chiropractic college and hasn't looked back since.
Dr. Coletti chose to attend Life University in Marietta, GA. He still remembers a time during his residency in Marietta when he was delivering newspapers early in the morning. One customer had a 9 year old daughter who wasn't able to control her bladder, had to wear diapers and had been to every physician or specialist they could think of.
Dr. Coletti recommended that she and her daughter visit him for care. They arrived, desperate for anything to help. After just three adjustments, he was able to align the girl's spine and lower back that helped her regain control of her nerves.
Dr. Coletti has been helping patients get out of pain with cold laser for over five years and so successfully, he alongside his ATC Brad of almost 20 years, have come up with Trademarked Protocols to successfully get people out of pain while regenerating the tissue in painful and degenerative joints. They are now helping other physicians world-wide with their cold laser protocols. It gave me goose flesh – that was the turning moment of my life when I realized that maybe chiropractic actually does work.
Dr. Coletti is an avid golfer and is passionate about personal development books. As a strong Catholic, faith is extraordinarily important to him. With one daughter and three sons, he stays busy coaching his children's Little League and flag football teams.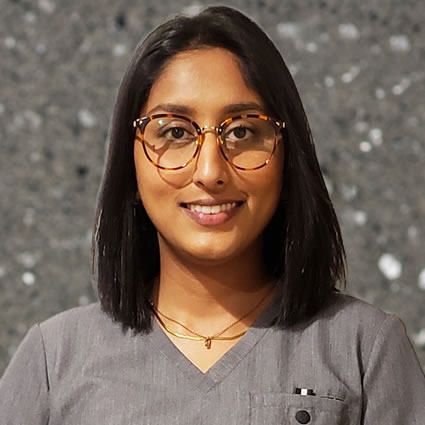 Dr. Drasti Patel, Chiropractor
Dr. Drasti Patel received her Doctorate in Chiropractic at Palmer College of Chiropractic in Port Orange, FL. She earned her Bachelor of Science degree from The Pennsylvania State University. Dr. Drasti is specialized in multiple different techniques from Palmer which includes Diversified, Gonstead, Thompson Drop, Cox Flexion Distraction, Instrument Assisted Soft Tissue, Activator Protocol and Webster Technique.
Dr. Drasti is an evidence-based chiropractor who is dedicated in providing the best care possible to all her patients while educating them on the benefits of maintaining a well-balanced lifestyle. Her goals are to get her patients to fulfill their goals and maintain them by providing consistent chiropractic care. In her free time, she enjoys playing tennis, yoga and spending time with her family and friends.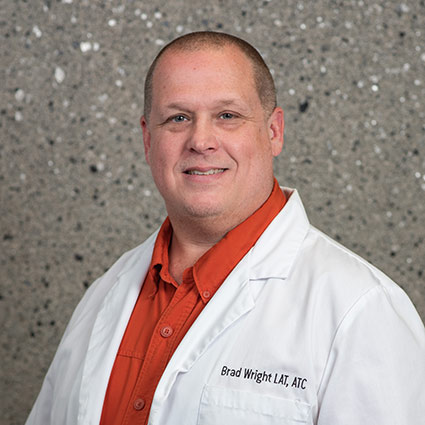 Bradley Wright, BS, LAT, ATC, Physical Rehabilitation
While Brad was in high school, he suffered an injury during football practice. He was instructed by his coach to see the athletic trainer. She evaluated his hand and put ice on it. Fifteen minutes later the bruising and swelling went down, and she allowed him to return to practice. This was all Brad needed to be intrigued by this profession. Brad graduated from Dunedin High School with the dream of earning a degree in athletic training.
Brad was introduced to cold lasers over five years ago. Since then he and the staff have been relieving patients' degenerative conditions, as well as acute and chronic conditions. Learning as much as he could about cold lasers and being able to use them regularly, he developed Trademarked Protocols to transfer patients from pain relief to healing.
Now, they are helping physicians, athletic trainers and physical therapists globally with their Cold Laser Protocols. Learn more about Brad and Dr. Scott's Cold Laser Protocols here.
Upon graduating from St. Petersburg Junior College, Brad began to fulfill his dream when enrolling at the University of Florida. He graduated in 1998 with a Bachelor of Science in Exercise & Sport Sciences with a Specialization in Athletic Training. While the traditional setting was fun and challenging, Brad got burned out and wanted to get some experience in a clinic. He has spent almost 20 years with Dr. Coletti as his rehab director.
In his role, Brad initiates and facilitates patients through their physical rehab protocols. He also evaluates and treats orthopedic injuries and makes recommendations. Brad provides cash services such as cold laser therapy, manual therapy, flexibility and massage. He also educates staff on new techniques and studies related to physical medicine.
Brad is a member of the following associations:
Athletic Trainers' Association of Florida
South Eastern Athletic Trainers' Association
National Athletic Trainers' Association
Brad enjoys spending time with his wife and daughter. He also likes to go to the movies and out to dinner, as well as play his guitars and listen to music.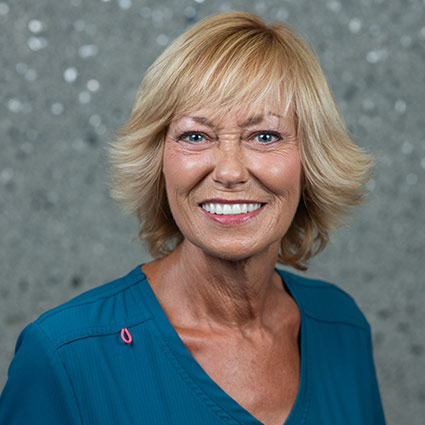 Cyndi, Office Manager, Chiro Assistant, Massage Therapist
Cyndi has worked at Baywest Medical since 2009. She attended Missouri College and Strayer University and served as a trained Licensed Massage Therapist for nearly 20 years. In 2010 she transitioned to the role of office manager. Cyndi loves working with our patients and private clients as well as her co-workers.
In her spare time, Cyndi enjoys working in her garden and having fun with her family.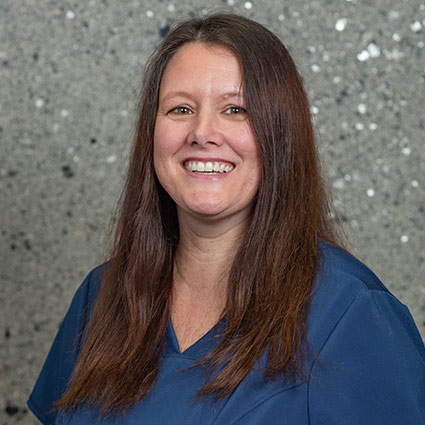 Jaylene, Chiropractic Assistant & Massage Therapist
As our patient care coordinator, Jaylene loves being a part of a team that provides long-term pain relief to our patients as well as educates them on overall wellness. Jaylene attended Rhodes State College and Florida Metropolitan University to study massage. She has worked in patient care since 2007 and has been at Baywest Medical for over 11 years.
When she's not at work, Jaylene enjoys spending time with her family, whether they're staying at home playing or checking out new places to go.

Jen, Chiropractic Assistant & Massage Therapist
For Jenifer, there is nothing more rewarding than helping patients heal from their injuries. Since 2000, she has worked for Baywest Medical and loves the family atmosphere. It's been a highly rewarding experience for her.
Jenifer graduated from the Humanities Center School of Massage with an LMT/RCA and has been a Licensed Massage Therapist since 1997. She has worked in every area of the practice. The self-described "Jack of all trades" handles patient care, case management, attorney relations, licensing, background renewals and more.
When she's not working, Jenifer enjoys spending quality time with family and friends. Nothing makes her happier than being with the ones she loves most. She also loves nature and particularly enjoys camping, going to beach, kayaking, swimming in the springs and having cookouts with good friends.

Hilarie, Chiropractic Assistant
Passionate about holistic health, Hilarie finds it highly fulfilling to be part of someone's healing journey. As a self-described people person, she loves connecting with patients.
"I previously contemplated becoming a chiropractor, and this opportunity presented itself where I can learn all aspects of chiropractic care." Currently, Hilarie is attending Keiser University to pursue an Associate of Science in Diagnostic Medical Sonography.
When she's not at the practice, Hilarie likes being out in nature, either grounding herself in the sand or swimming in the ocean. A triplet and proud mother, she also loves spending time with her family and friends. Playing board games is her favorite activity.

Meet The Team at Baywest Medical in New Port Richey