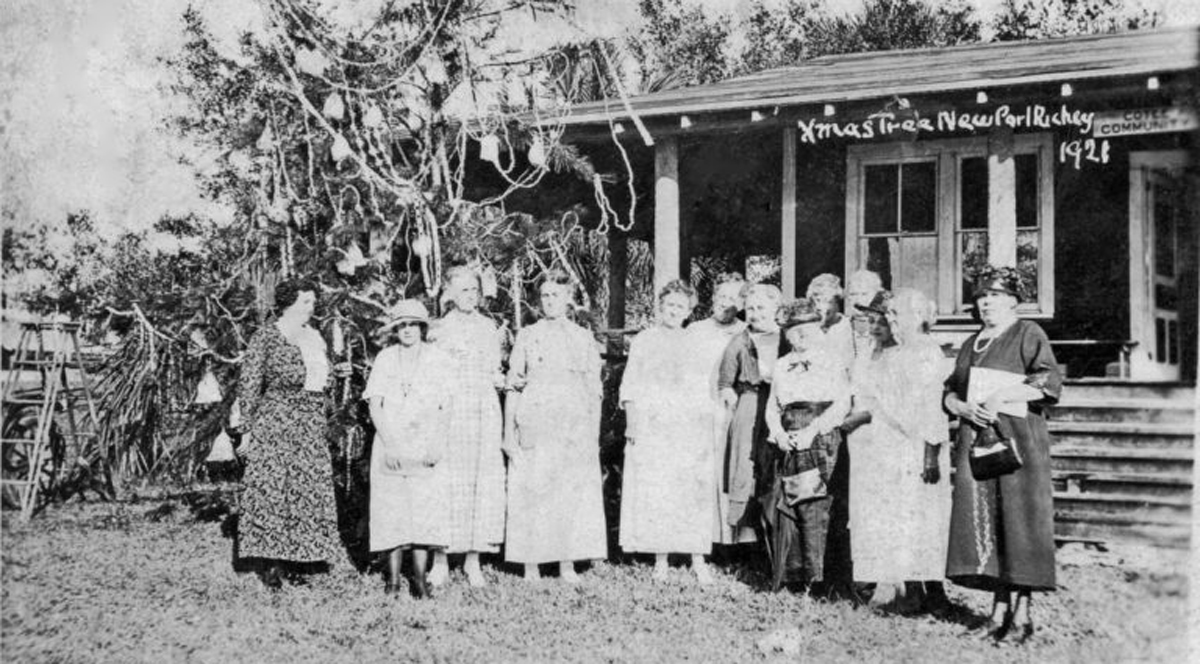 Yes folks, it's that time of the year again. Holiday season is well upon us, Christmas trees are everywhere and the start of winter is almost here. Hey, it could be worse, we're still warmish in Newport Richey, Florida, but spare a thought for all those suffering the snow in the mid-west and all those in freezing temperatures in the north. We have it pretty good here, don't we?
This week we delve into the past and take a look at Newport Richey Christmas trees. Now this has just been posted on the West Pasco Historical Society's website with the question, Does anyone recognize anyone in this photo?"
Now a couple of people in it have been identified, but the others still remain a mystery.
So we have a little holiday fun, get this picture out there and lets see if we can figure out who the other people in the picture are.
Get sharing and have a great time over the holiday period.
Click here to read the full article on West Pasco Historical Society.