Walk In Chiropractic Care In New Port Richey
In Pain? We're Ready To Help!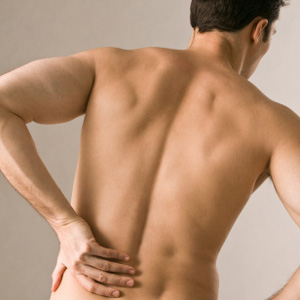 Your pain is our priority. Whether your pain is keeping you from your golf or tennis game or from playing with your grandkids, we are here to help. We are a results-driven practice geared to helping all our patients relieve pain and get back to their everyday life.
Baywest Medical is located in New Port Richey on State Road 54, not far from the Harley Davidson dealership.
We specialize in managing the following:
Back pain
Neck pain
Knee pain
Hip pain
Whiplash injuries

Providing a Multifaceted Approach
In addition to our chiropractic adjustments, we offer cold laser therapy. The result is an effective and unique, combined approach to pain relief.
Our services include
Offering Convenient Care That Gets Results
If you are suffering from pain, walk in and see us right away. Our friendly staff will take you through the process and get you booked in for care. Then, our doctors will thoroughly examine you, taking into account your medical history and taking imaging as necessary.
You don't have to sign up for long-term care plans. We seek to get you the relief and results you want in as few visits as possible. With our conservative approach, you can get back your life without having to rely on medication or surgery.
Put Pain in Your Past
Our practice has over 350 five-star google reviews and have helped thousands of patients get out of pain over the past 20 years.
If you are in pain, don't put up with it any longer. Stop by our practice so we can help you, call us at (727) 372-0091 or conveniently book your appointment online! We accept insurance and Medicare for your convenience.

FIND US
We are located west of the Harley Davidson store on State Rd 54 with plenty of parking available. Also near the Medical Center of Trinity, Sims Park and Longleaf, you can't miss the huge sign out front!

Baywest Medical | (727) 372-0091